GM to Reportedly Replace Chevy Express, GMC Savana Vans with EVs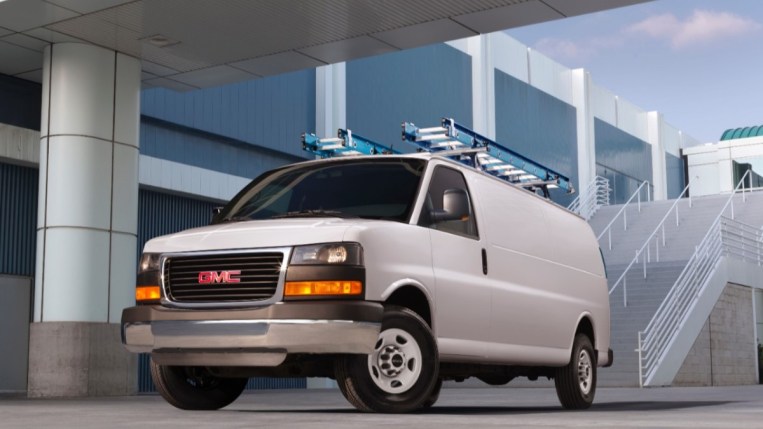 Automakers redesign most vehicles often to keep buyers interested. But novelty doesn't sell work vans. Manufacturers keep proven van designs unchanged for many years because the fleet buyers who seek them out think differently than you and I do when we go shopping for a personal vehicle.
Fleet buyers want vehicles that stay the same year after year, so common parts can service a motor pool full of them. They want a time-tested platform more than they want new technology.
That's why two of America's best-selling vans, the Chevy Express and GMC Savana, trace their designs back to the Clinton administration. GM introduced them in 1996.
Electric Fleets a Major Investment, But a Logical One
It takes a major evolution in technology to justify radically redesigning work vans. Like, for instance, a massive realignment of America's transportation infrastructure. As the automotive industry shifts from gasoline-powered vehicles to electric vehicles (EVs), the fleet managers of America will reconsider their needs.
In many ways, EV technology fits naturally into the sort of role most vans play. Many drive predictable daily service routes making deliveries. Even companies whose workers don't know from one day to the next where their vans may be going – like plumbers or home electricians — often serve limited areas.
The range limits of electric vehicles aren't a problem in such a system. Operating a fleet of them might require a company to work with its electric utility to install significant charging infrastructure. But the savings from their low-maintenance nature (EVs have fewer moving parts than gasoline cars) could add up considerably.
So, Autoweek reports, GM's big cargo boxes may not see their 30th birthday. Both models will reportedly retire by 2026. At that point, they'll be replaced by electric vans riding on the same Ultium platform as other GM EVs like the Chevy Silverado EV and Cadillac Lyriq, AW says.
GM Getting in Later, But Maybe Smarter
That timeline will put GM significantly behind its rivals in the electric van race. Ford already has its E-Transit van on sale. Stellantis plans a Ram ProMaster EV Van by 2024.
But both of those are gas-powered models converted to run on electricity. By designing its cargo haulers from the ground up as EVs, GM might be able to take better advantage of the space created by skateboard-like EV designs that pack all the moving parts beneath the floor of a vehicle.
In the meantime, some fleet managers may want to reload with Express or Savana vans as they near the end of their three-decade production run. If you have a motor pool full of them, your last chance to stock up on vehicles that can last a generation may come in the next two to three years.